VANISH® Roll-Up Cover
FOR A LIMITED TIME, GET 15% OFF + FREE SHIPPING ON ORDERS OVER $100!
VANISH® Roll-Up Cover
Protect your truck bed and cargo without sacrificing the streamlined appearance you prefer with the VANISH® Roll-Up Cover. When closed, this sleek, tonneau cover lies a mere 1/2 inch above the truck bed, virtually disappearing before your eyes from the side or rear profiles. It will give your truck a smooth, streamlined look while providing you with gas mileage savings and protection for your cargo. The tonneau cover pays for itself in the first year of ownership by boosting your gas mileage by as much as 10%! This low profile tonneau cover gives your truck a stylish look and 4-season protection you want at a great low price. The VANISH® Roll-Up Cover is a perfect choice for truck owners who want the lowest-profile design at a remarkably low price.

California Residents: Prop 65 Warning
Average Customer Rating:
(5 reviews)
Review by: Thomas H.
I recently purchased the Access Vanish Tonneau Cover for my 2017 Ford F-150 truck and I couldn't be happier. It took me about 45 minutes to do the install and it looks wonderful. I really like the low profile look. The rear latch works perfectly and it rolls up when needed in seconds. We had heavy rain two nights ago and it didn't leak a drop. This is a great tonneau cover at a very reasonable price.
Review by: John B. - NV
This tonneau cover is just what we expected. Fits great, looks great, and the order was on time. Took about 30 minutes to install.
Review by: Sen B. - ND
This cover was perfect for my older Chevy! Happy with the quality and finish. Highly recommended!
Review by: Fernando D. - NJ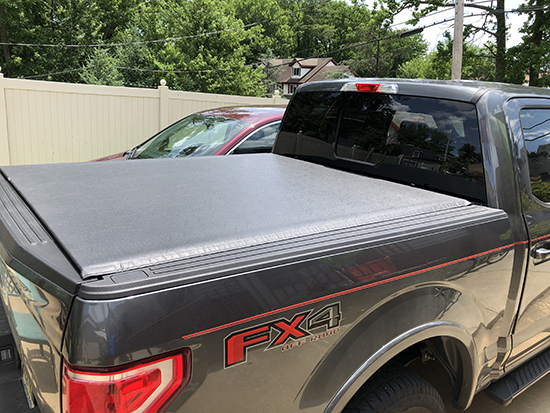 Great product, well crafted. I am very happy with the cover looks really good on my truck.