ROXTER™ Hitch Mounted Mud Flaps
FOR A LIMITED TIME, GET 15% OFF + FREE SHIPPING ON ORDERS OVER $50!
ROXTER™ Hitch Mounted Mud Flaps
Please allow 3 weeks for your order to ship.
Universal, Fit Most Full-Size Pickups and SUVs (80in frame)(includes 4, 12in W x 24in L rubber strips)
The affordable, yet stylish ROXTER™ Hitch Mounted Mud Flaps for pickups and SUVs protect your investments against nature's unexpected surprises. These mud flaps easily install to the ball mount with an adjustable clamping system and are easy to remove by simply pulling the receiver pin. ROXTER™ Hitch Mounted Mud Flaps provide customizable protection with three-eighths inch rubber flaps on a simplistic frame. Design your own ROXTER™ Mud Flaps to be exactly how you want them.
Average Customer Rating:
(2 reviews)
Review by: Justin K. - ND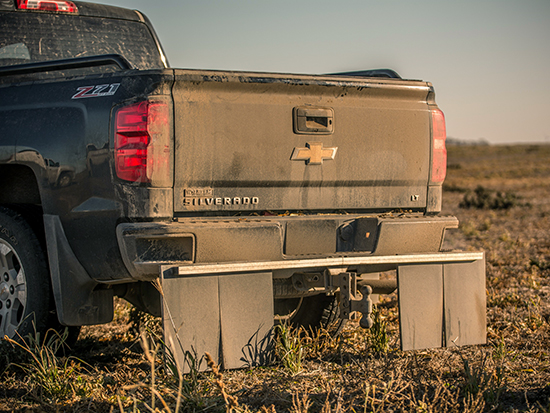 My Roxter mud flaps are a life saver. I pull a hunting trailer on dirt roads 6 months out of the year so rock protection is a big issue for me. My trailers haven't had a rock dent since adding these to my truck. Easy to install and very lightweight. The ultimate mud flaps for anyone pulling trailers.
Review by: John S. - ND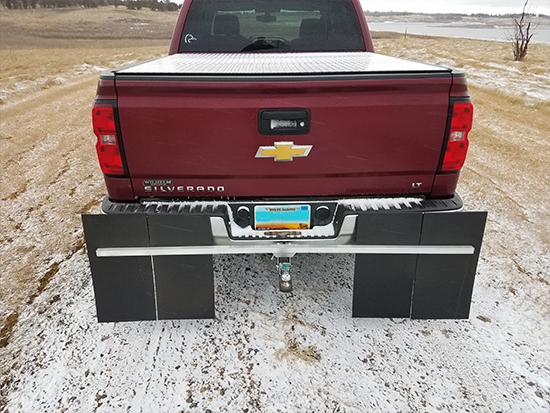 I love my Roxter for its simple design and durability. It is rock solid and has hardly any movement when traveling down the road. It is a good feeling knowing that when I am towing, my load is protected from any flying debris. Overall, Roxter is the best mudflap I have ever had on my truck.